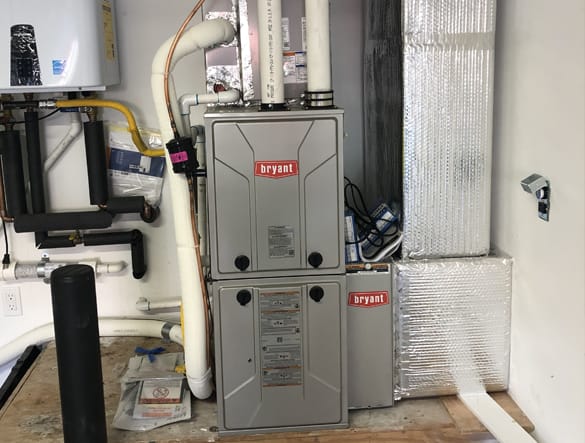 Furnace Repair
Is your furnace loud, blowing cold air, or working intermittently? Our experienced technicians are here to get your house warm and comfortable again. We repair all makes and models and won't try to sell you anything that you don't need.
Furnace Installation and Replacement
Repairing a furnace isn't always the best way to get your Sonoma or Marin County home warm again. Sometimes replacing your furnace is the most cost effective and energy efficient way to go. Have questions about what size and type of furnace would best suit your needs? Give us a call to schedule a free estimate.