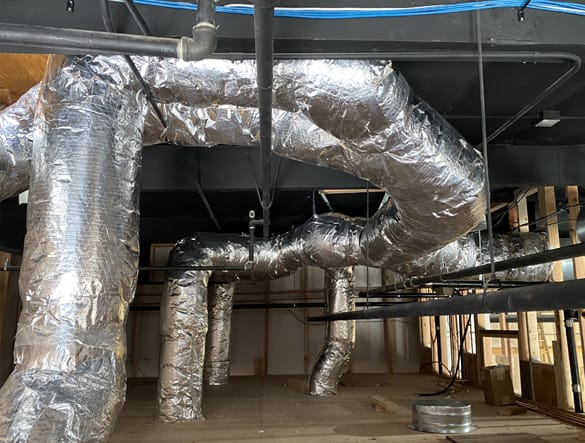 Ducting is an essential part of an HVAC system, and it is crucial to ensure that it is properly installed to ensure optimal performance. Hulbert Heating & Air Conditioning provides high-quality ducting services to homeowners and business owners throughout Sonoma County and Marin County.
As a homeowner or business owner, it is important to understand the significance of ducting in an HVAC
system. Ducting is responsible for distributing warm or cool air throughout your home or light-
commercial building. If the ducting is not installed properly, it can lead to inefficiencies, resulting in
wasted energy and higher utility bills.
Hiring an HVAC company to do ducting work is essential to ensure that the job is done correctly.
Professionals like Hulbert Heating & Air Conditioning have the expertise and experience necessary to
install and replace ducting in residential homes and light-commercial buildings. Our team of
trained technicians can diagnose any issues and provide a solution to ensure that your HVAC system
operates at maximum efficiency.